Private Villa Wedding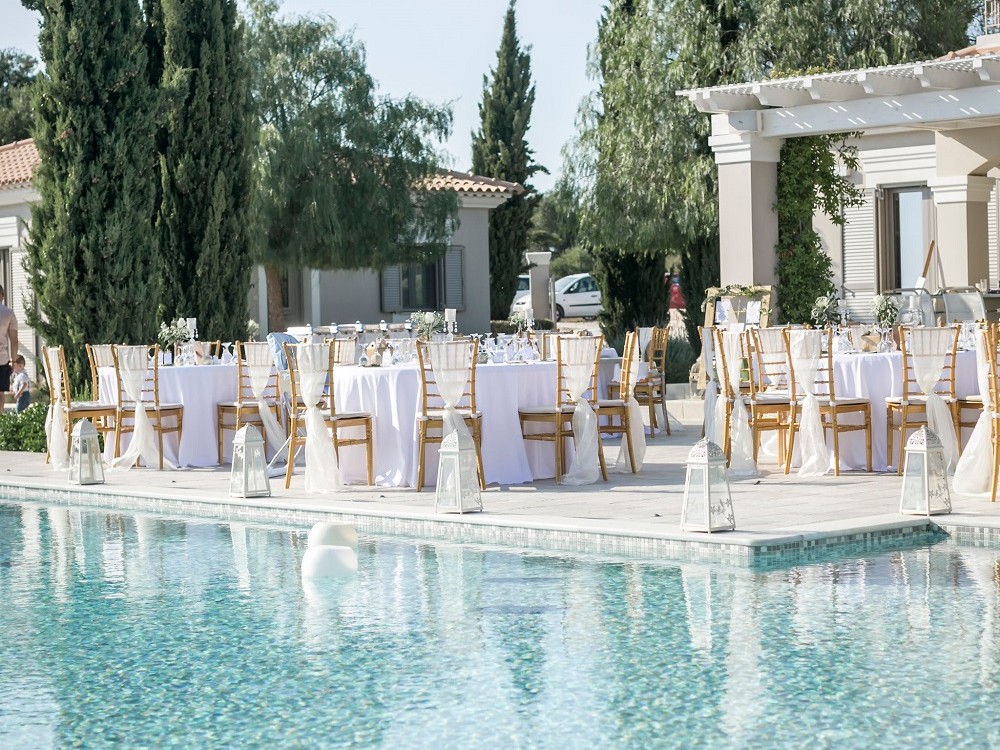 A villa ceremony is one of the best solutions for keeping your event private and exclusive just for you and your invited guests.
We cooperate with some of the best villas on the island, although we are also open to some new suggestions too or finding somewhere to meet your requirements.
On such a romantic day as your wedding, intimacy and privacy are paramount to success and a private location permits this to happen.
Imagine, as your invited guests arrive, they can be welcomed with a nice cool drink whilst they appreciate your fabulous villa.
After the ceremony, during your photoshoot, there is an opportunity for a celebratory drink accompanied with canapes.
Cutting your cake and enjoying your speeches can then be followed with the best ever party dancing under the stars.