Catholic Wedding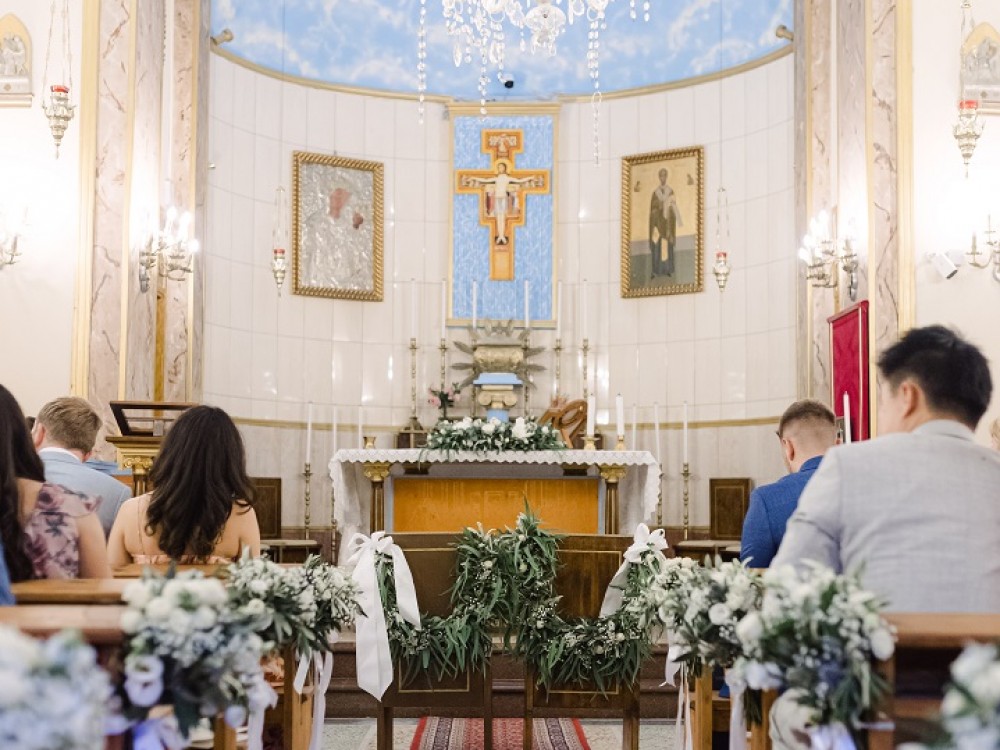 A Catholic ceremony, also known as Holy Matrimony, is a serious commitment and considered a religious sacrament.
In Argostoli, the capitol city, there is the beautiful Catholic church of Saint Nicholas. The church is a sacred place where Christ is present, so unlike many other religions, Catholic weddings are not allowed outdoors and the marriage ceremony must be performed inside the church.
In Kefalonia there is a resident English speaking priest who will coordinate with us to confirm all the ceremony details. You may prefer full mass or a shortened ceremony, either of which we can arrange.
Saint Nicholas Church has an organ which can be played upon request along with your chosen hymns. You can personalise your religious ceremony by having a reading or prayer delivered by someone special in your group or family.
We can arrange for an Order of Service booklet to be created and printed, allowing your guests to follow and understand each element of the ceremony.