Beach Wedding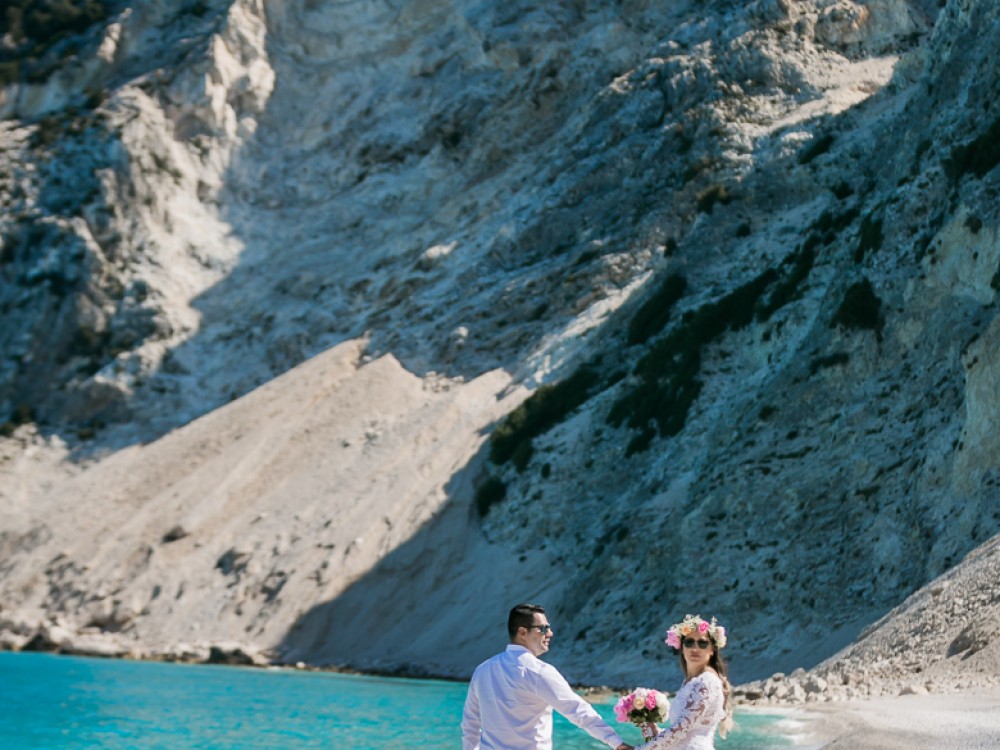 Close your eyes and think of Greece...
Kefalonia is blessed with some of the most amazing beaches in Greece, some are hidden away only accessible by boat whilst others have all the facilities you need. Your beach ceremony will be later in the day when the sun is not so strong and the sand not so warm making it a gorgeous experience for everyone.
Now that you have made the decision to hold a destination wedding why would you choose a beach ceremony?
Could your vision be of going abroad to a warm, relaxed country and feeling the sand beneath your feet, listening to the lapping of the waves and being cooled by a salty, sea-breeze whilst you exchange vows with your soul-mate?
If so, Kefalonia is an island with some of the most amazing beaches in Greece: some have pebbles and some are sandy so we will find the perfect beach just for you. The incredible transparent turquoise coloured waters can be surrounded by lush green forests, rugged rocks or just miles and miles of golden sand.
Some beaches can only be accessed by boat, making them slightly more private and intimate so if this is what you require Kefalonia has several options.
So why do you want a beach wedding again? If we have mentioned any of your reasons then contact us now so we can begin sharing some of the best hidden secrets in Greece.