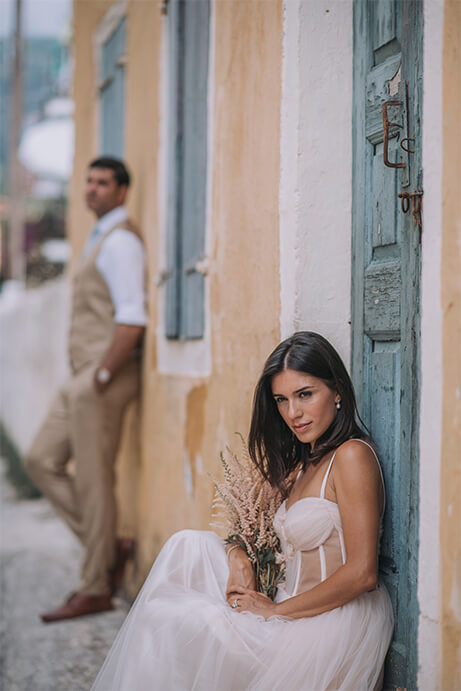 Kefalonia Weddings • Εκδηλώσεις

Πιστεύω ότι ο καθένας αξίζει έναν αξέχαστο γάμο ή μια ειδική εκδήλωση τουλάχιστον μία φορά στη ζωή του. Έχοντας ασχοληθεί με τις εκδηλώσεις γάμου για περισσότερα από 17 χρόνια, έχω αναπτύξει και αποκτήσει γνώσεις και εμπειρία που μου αρέσει να μοιράζομαι με τα ζευγάρια μου.
Σχετικά με εμάς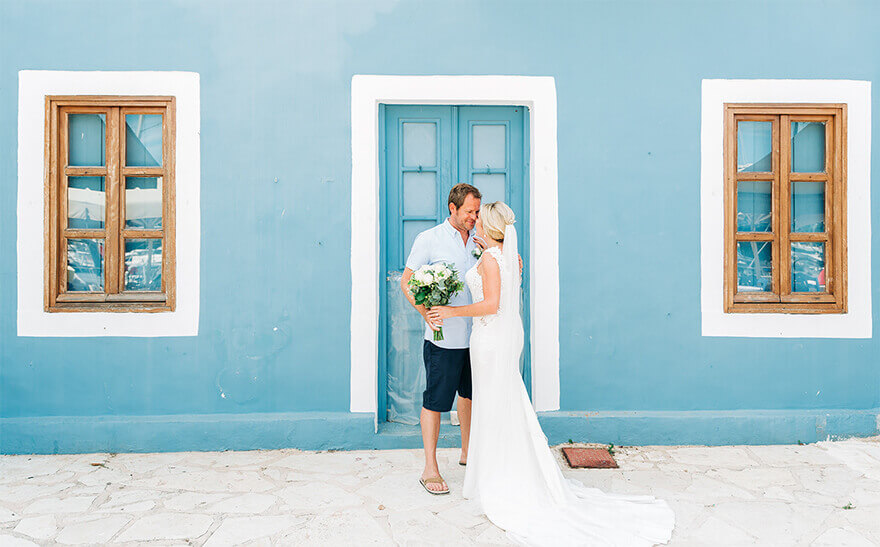 18
χρόνια εμπειρίας.

Η κορυφαία εταιρεία γάμου για την Κεφαλονιά και την Ιθάκη από το 2005
26
προορισμούς για να διαλέξετε.

Μερικές από τις πιο όμορφες παραλίες του κόσμου και περισσότεροι προορισμοί
400
τελετές

Είμαστε ερωτευμένοι με τη δουλειά μας και είμαστε ερωτευμένοι με το νησί.

★★★★★
Our beach ceremony organized by Donna has exceeded all my expectations. Such a kind person, having most attention to details, she listened carefully to our wishes and made them happen. Our memories will last forever and we owe her the experience of our lives. The ceremony was perfectly completed in an emotional manner by the vows she wrote for us to say. Really exquisite! I truly recommend her with all my heart!
Denisa Sirca
★★★★★
There are not enough amazing things that I can say about Donna. Coming from New York and having family in Kefalonia, there were a lot of things that I wanted special for this big day. Donna delivered on every single one of them. She was my lifeline while planning the wedding in the states and made the process so easy for me, I couldn't have done it without her. From all the appointments she went with me on, to the countless emails, phone calls and zooms, Donna always has a solution and the perfect way to get exactly what I wanted. When I walked into my venue, I almost burst into tears, it was the most beautiful and amazing day of our lives.
Donna we love you!
Tina Liberatos
★★★★★
What a Dream come true, everything was meant to be with Kefalonia Weddings. Donna made it all Happen. What a blessing she was for us. All the way from the States we had all the plans worked out through emails and face-times and when we finally got to Kefalonia, everything was that much more special. It was simply out of this World. Couldn't have scripted a better Wedding or atmosphere with a Multi-Million Movie production. What a Day!
Rah the Son
★★★★★
Fantastic and professional service from start to finish. We had an Absolutely beautiful wedding that was executed brilliantly. All my guests had the time of their life's and we will remember the day for the rest of our life

Kelly Langford
★★★★
Me and my husband wanted a stress free, relaxed wedding and that's exactly what we got. The day went perfectly and Donna and her team worked hard to make sure everything went to plan.
Lucy Woodworth
★★★★★
The service we received was incredible. From start to finish Kefalonia weddings sorted everything. If you want a simple wedding you can, if you want extras and more detail then you can. Everything ran smoothly and there was no stress. The team are amazing, book your wedding today!
Suzanne Hutcheson